Message from the Director
Since its opening in January 1995, the Tokyo Photographic Art Museum has worked to highlight the diverse characteristics and expressions of the culture of photography and moving images, while pursuing the fundamental question "What is photography and moving images?"
In the museum's twenty-eight years of operation, we have welcomed a total of more than eight million visitors from Japan and around the world (as of March 2023).
Our collection, which encompasses over 37,312 works (as of March 2023), boasts unparalleled breadth as a specialized museum collection. It systematically covers everything from global rarities that recount the dawn of photography and moving images to the latest works by contemporary artists.
The museum's independently organized exhibitions reflect our curators' high expertise and introduce diverse photographic and visual expressions, beginning with the works in our collection. We hold about twenty exhibitions each year.
We are also actively involved in activities such as educational outreach and library management to help the public become more familiar with and deepen their understanding of photography and moving images.
In addition, the museum's Yebisu International Festival for Art & Alternative Visions has become an established winter event. With the mission of revitalizing creative activities in the field of visual imaging, we undertake a wide variety of projects in cooperation with the surrounding community.
Through these projects, the museum aims to create and spread the outstanding culture of photography and moving images to people in Japan and around the world. At the same time, we hope to contribute to the promotion of culture in Tokyo by functioning as a cultural facility that is familiar to the local community.
The entire staff joins me in welcoming you to the museum; we ask for your continued understanding and warm support for our museum's activities.
April, 2023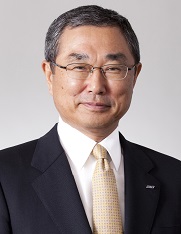 ITO Shinichiro
Director
Tokyo Photographic Art Museum