Message from the Director
It is my great pleasure and honor to serve as fifth director of this museum, which opened in Yebisu Garden Place in January 1995 as the Tokyo Metropolitan Museum of Photography. It was, and is, the only public museum in Japan devoted to photography and moving images. In the subsequent years, the museum has welcomed many visitors through its doors, establishing itself as one of the world's premier locations in which to experience and share the culture of photography and moving images. As of March 2017, our collection amounts to over 34,000 works, many of which have already become rare and difficult to obtain. The breadth of our collection is unparalleled, as it includes the work of a great many Japanese artists and others who are not as well represented in other museums.
In September 2014, the museum closed for nearly two years of large-scale renovations. In the fall of 2016, we re-opened with a bright, new look as well as a new name in English: The Tokyo Photographic Art Museum. In August 2018, overall attendance since our general opening topped 7 million visitors.
Our curators conduct exhaustive research and investigation all over the world in order to present the very best in both Japanese and international photographic art. Our library, as well as our educational and personal-development programs, are world-class, reflecting the latest global developments in various fields of specialization.
As we move forward, we will aim to deepen not only our domestic and international ties in encouraging the creating and transmission of top-quality photography and visual images, but also to develop our role within the neighborhood. The entire staff joins me in welcoming you to the museum; we will do our utmost to ensure that each and every visitor has a truly rewarding experience.
September, 2017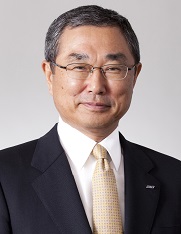 ITO Shinichiro
Director
Tokyo Photographic Art Museum