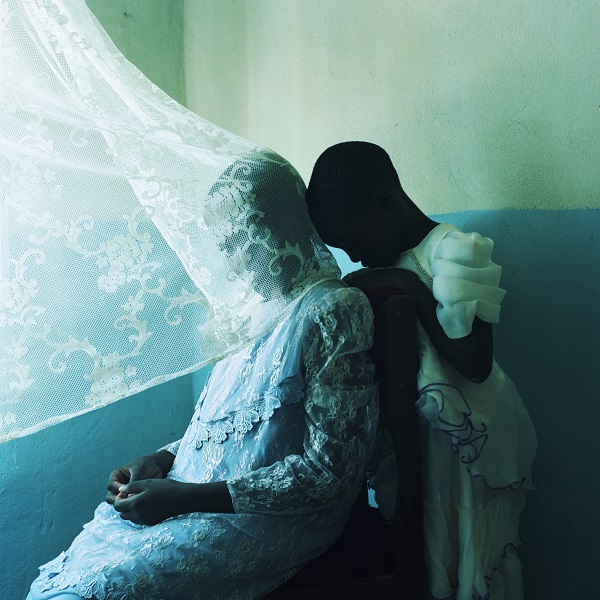 Yamamoto Ayaka "Untitled #286, Mzimba, Malawi", 'We are Made of Grass, Soil, Trees, and Flowers' , 2019 © Yamamoto Ayaka, courtesy of Taka Ishii Gallery Photography / Film
The Tokyo Photographic Art Museum will adhere to relevant guidelines and take necessary measures to prevent the spread of the novel coronavirus. We ask for your understanding regarding inconveniences for this time. [Notices to Visitors]
3F
Memories Penetrate the Ground and Permeate the Wind
Contemporary Japanese Photography vol. 18
Nov. 6, 2021—Jan. 23, 2022
Nov. 6, 2021

—

Jan. 23, 2022
Closed Mondays (except when Monday falls on a holiday, in which case the museum is open and closed the following day), New Year's holidays
Admission:Adults ¥700 / College Students ¥560 / High School and Junior High School Students, Over 65 ¥350. *Admission is free for grade school children or younger; junior high school students living or attending schools in the Tokyo metropolitan area, holders of Japan's disability identification cards (shogaisha techo) together with two caregiver, and holders of the museum's annual passport.
It is recommended that you use the online ticket system (timed entry reservation.)

In 2002, the Tokyo Photographic Art Museum launched Contemporary Japanese Photography in order to support creative spirits as they explore the potential of photography and the moving image, discover promising artists, and serve as a venue for new artistic endeavors. Based on the theme, "memories penetrate the ground and permeate the wind," this exhibition, the 18th in the series, introduces photographs and moving images by four individuals and one duo of artists who take diverse approaches to the relationship between the body, earth, landscapes, and memory. In our society, which is marked by constant changes in the state of globalization and borderlessness, history, customs, traditions, and memories that are peculiar to a given region or area exist in a variety of forms alongside a wide range of values. On the other hand, our ideas can sometimes cross myriad borders with the ease of the wind, helping us discover ways of dealing with others. At this point in human history, a series of efforts to settle and move, how can we engage in a dialogue with the area and landscape, and relate to other people? Yoshida Shiho creates multiple layers of landscapes and images using a hybrid of digital and analogue technology. Han Ishu explores the relationship between landscapes and the individual through moving images based on his own performances. Komori Haruka and Seo Natsumi create works dealing with traditions and stories related to natural disasters and people's way of living. Ikeda Hiroshi has shot Ainu people for over ten years, and raised questions about racial stereotyping. Yamamoto Ayaka has examined unconscious physical relationships that transcend language in unfamiliar regions. The expressions made by this artists promise to provide us with hints in considering the current era in which we live.
Artists| Yoshida Shiho, Han Ishu, Komori Haruka + Seo Natsumi, Ikeda Hiroshi, Yamamoto Ayaka
Yoshida Shiho|1992 -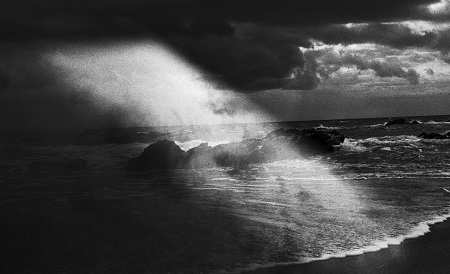 "Untitled", 'Whale under the sand', 2016 ©Yoshida Shiho, courtesy of Yumiko Chiba Associates
Han Ishu|1987-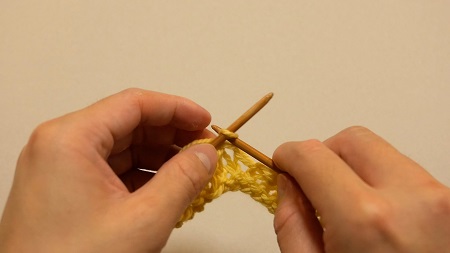 "Knitting a Cornfield", 2021, Dual channel HD Video ©Han Ishu, courtesy of ANOMALY
Komori Haruka + Seo Natsumi
Komori Haruka|1989‐ , Seo Natsumi|1988-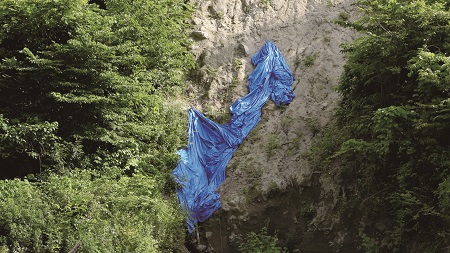 "Landslide: Talking during a Lull in the Rain", 2021, installation, variable size ©Komori Haruka+Seo Natsmi
Ikeda Hiroshi|1981-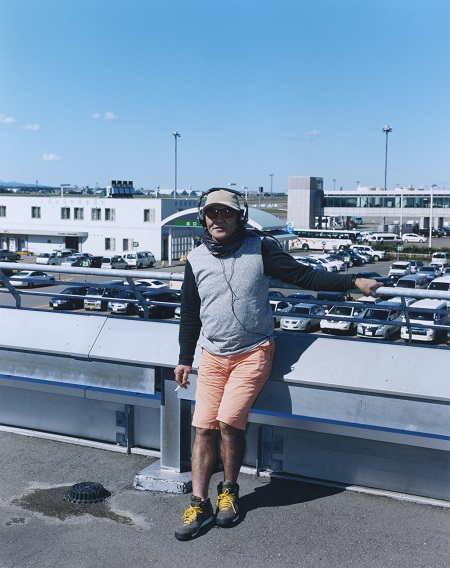 "Coppe, September 2015, Chitose", From the series 'AINU', 2015 ©Ikeda Hiroshi
Yamamoto Ayaka|1983-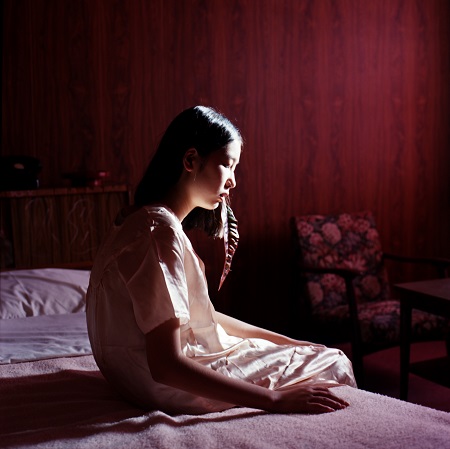 "Untitled #387, Okinawa, Japan", From the series 'We are Made of Grass, Soil, Trees, and Flowers', 2021 © Yamamoto Ayaka, courtesy of Taka Ishii Gallery Photography / Film
*The schedule is subject to change. Any further changes will be announced.

Organized by Tokyo Photographic Art Museum operated by Tokyo Metropolitan Foundation for History and Culture, The Tokyo Shimbun
Supported by Japan Arts Fund
Sponsored by the Corporate Membership of Tokyo Photographic Art Museum With Cooperation of: Sony Marketing Inc.
Lecture
Artist crosstalk (in Japanese)

Dec. 17 (Fri) 17:30~19:00 Komori Haruka + Seo Natsumi × Yamamoto Ayaka
Jan. 7 (Fri) 17:30~19:00 Yoshida Shiho × Han Ishu
Jan. 14 (Fri) 17:30~19:00 Han Ishu × Ikeda Hiroshi


Venue | Tokyo Photographic Art Museum, 2nd floor lobby

Capacity for each session | 50 people

*Numbered tickets will be distributed at the ticket counter on the 1st floor from 10:00 on the day of the event.

*Admission in numerical order, unreserved seats.