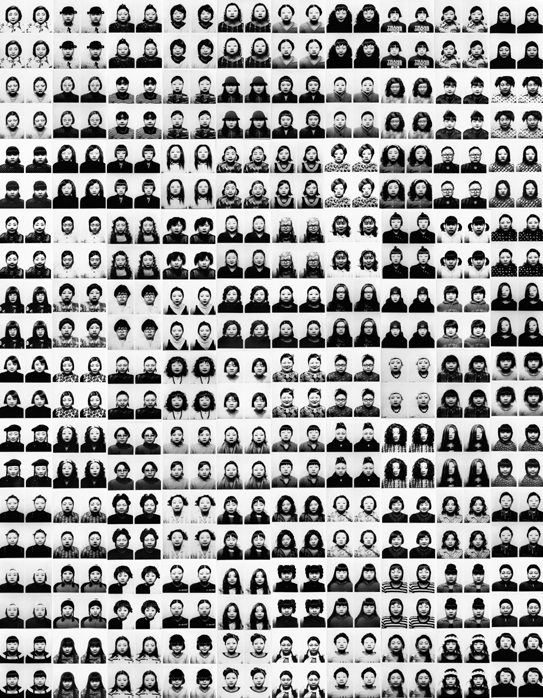 Tomoko Sawada, ID400, 1998 ©Tomoko Sawada
2F
Sawada Tomoko: Solo exhibition(Tentative)
Mar. 2—May. 9, 2021
Mar. 2

—

May. 9, 2021
Closed Closed Mondays (except when Monday falls on a holiday, in which case the museum is open and closed the following day)
Admission:Undecided.
Sawada Tomoko (1977-) is an internationally renowned contemporary feminist artist and the winner of the 2000 Canon New Cosmos of Photography Award for her self-portrait piece titled "ID400." As a "photographer who doesn't press the shutter" herself, Sawada has consistently used her own figure and face as a means of expression in various methods of self-portraiture. This exhibition marks Sawada's first solo exhibition at a Japanese art museum. In addition to unveiling new works by the artist, it will focus on her artistic journey as she continues to produce art that questions the differences between "interior" and "exterior," illustrated by her influential debut piece and representative works.

Sawada Tomoko (1977-)
Born in 1977 Kobe, Hyogo Prefecture, where she is a current resident. Graduated from the Seian University of Art and Design with a degree in Photography. Sawada is known for her self-portrait pieces that examine the relationship between internal identity and outward appearance. She won the 2000 Canon New Cosmos of Photography Award for her debut piece "ID400," the 2003 Kimura Ihei Memorial Photography Award, and the 20th annual ICP Infinity Award for Young Photographers from the International Center of Photography in New York. In addition to hosting art exhibitions around the world, she also publishes photo books and picture books.
□Organized by Tokyo Metropolitan Foundation for History and Culture, Tokyo Photographic Art Museum