2・3F
MORIYAMA Daido
Ⅰ.RETROSPECTIVE 1965-2005/Ⅱ.HAWAII
May. 13—Jun. 29, 2008
May. 13

—

Jun. 29, 2008
Closed Monday (Tuesday if Monday is a national holiday)
Admission:Adults ¥1,100(880)/College Students ¥900(720)/High School and Junior Hight School Students, Over 65 ¥700(560)
The Tokyo Metropolitan Museum of Photography is pleased to announce that it will be holding a two-part exhibition of the work of MORIYAMA Daido, under the titles: 'Ⅰ. RETROSPECTIVE 1965-2005' and 'Ⅱ. HAWAII'.
MORIYAMA Daido started work as a freelance photographer in 1963, publishing his 'Yokosuka' series in the 'Camera Mainichi' monthly magazine in 1965. He continued to publish work in various photographic magazines, the high-contrast, grainy images he produced during the sixties and seventies being criticized as 'coarse, camera-shaken and blurred', but they were to cause a revolution in the Japanese photographic world. Forever questioning the meaning of photography, all his photographic series - his early, 'Japan, A Photo Theater' (1968), the controversial 'Farewell Photography' (1972), which examined photographic expression, 'Light and Shadow' (1982) which marked his comeback after a creative slump, and his latest, 'Hawaii' (2007) - all attracted great attention.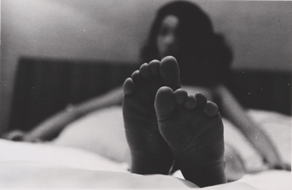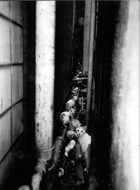 Provoke Ⅱ, 1969
Shinjuku, 2001-02
Capturing daily life in the form of 'snapshots' taken in the street, his powerful works stir up emotions such as desire, loneliness, unease, etc. in the viewer. The upcoming exhibition comprises of two sections, one tracing the career of this world-famous photographer and the other showing his current work. We hope that you will enjoy this opportunity to view the entire body of work of this unique photographer who explored the very essence of photography.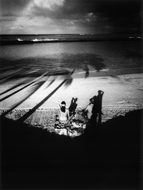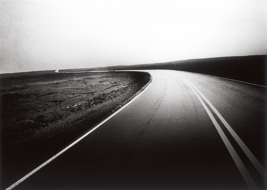 Hawaii, 2007