Official Site → http://making-overcoat.com/

Contact: gnome 03-5919-1542
Aug. 17

—

Aug. 23, 2019
Closed Aug. 18, 19
Running Time:13:10/15:30
Admission:Adults ¥1,500/College Students and High School Students ¥1,300/Junior High School Students and over 60 ¥1,100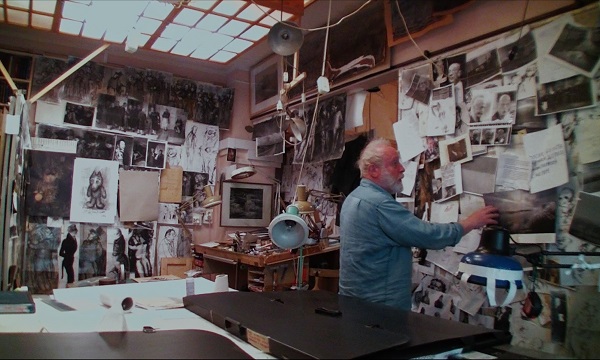 ©ふゅーじょんぷろだくと
Anguish, Passion and Creation
A documentary film introducing the God of animation,
Yuri Norshteyn
Yuri Norshteyn is one of Russia's noted animators. He has crafted many brilliant works including "Tale of Tales" and "Hedgehog in the Fog." Norshteyn is respected by animation creators all over the world, including Japanese animation masters Osamu Tezuka, Hayao Miyazaki and Isao Takahata.
Thirty years ago, Norshteyn began animating "The Overcoat" by noted Russian writer Nikolai Gogol, but the project had been shelved for many years.
A Japanese camera crew visited Norshteyn's studio in Moscow in June, 2016. They found mountains of sketches, character parts and a shooting table covered with dust.
When will the much-awaited "The Overcoat" be finally complete?
Norshteyn himself talks about its current status.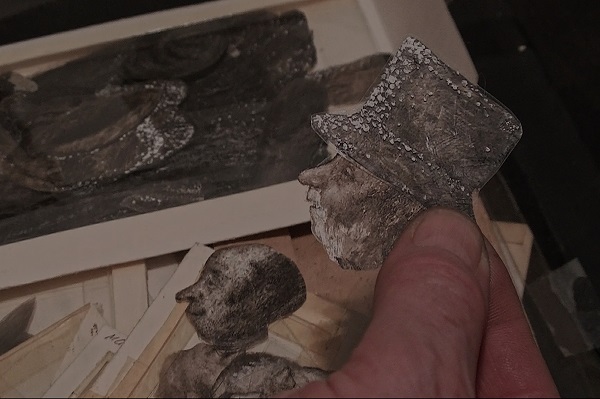 ©ふゅーじょんぷろだくと
Lecture
Guest Talk on Skype (Tentative)  *Cancel

Aug. 20 (Tue) , after the 15:30 screening
Guest: Yuriy Norshteyn (Director), Saitani Ryo (Director)