Official Site → http://atelier.i-brains.jp/

Contact: Image Brains Inc. TEL 03-3523-0777
Mar. 4

—

Mar. 10, 2017
Closed March 6, 2017(Mon)
Running Time:13:00/15:10 ( Film length 110 minutes.)
Fee
Tickets for today
General:¥1,500/Student:¥1,200/Senior · Under junior high school student ¥1,000 ,Persons with disabilities ¥1,000

General discount on the day
1. For the following discounts, the general day charge shall be 1,300 yen.
(1) Exhibition held at the Tokyo Photographic Art Museum and a half-ticket of the movie
(2) Tokyo Photographic Art Museum Annual passport holder and accompanying person 1 (Presentation)
(3) Public interest foundation Tokyo Metropolitan Foundation of History and Culture Friendship of other museums · Annual passport holder (presentation)
(4) MI card atre-view Suica card (card presentation)
2. A couple 50 discount will be 2,200 yen for the couple if either couple is over 50 years old.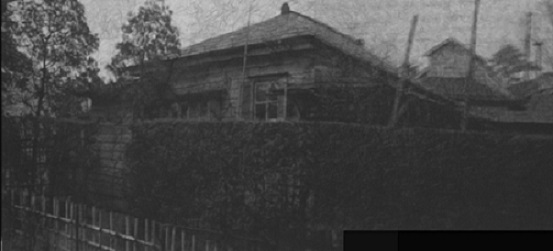 Atelier outside view at the early Showa era; at the right back of the screen (from 16 mm film)
【Story】
This work is an atelier's film built in Ebisu Shibuya-ku, Tokyo, 1908. People who lived in this atelier or learned, Saburosuke Okada, Yachiyo Okada, Hisashi Tsuji,Toshiti Iwata , Satoe Arima, Motoko Morita, Setsuko Migishi, Iwami Furusawa, Chihiro Iwasaki ... ... are each raised to a leading artist.
Their activities in wide fields such as art, crafts, theater, literature, etc. have created a big flow of new artistic activities from the Meiji era, the Taisho era to the Showa era. The film is also a story of their activities. This atelier, now unattended, has a quiet time. (This atelier was decided to be relocated to Saga prefecture where Saburosuke Okada was born,last year)
This film is subsidized by the Cultural Agency Cultural Art Promotion Expenditure Grant.
This film is No.2 in the 2016 Japan Culture Film Best Ten. (Kinema Junpo-sha decided in January 2017.)
http://www.kinenote.com/main/kinejun_best10/culture.aspx
■Main Staff
Planning:Sumiko Tsuji, Tomoko Fujiwara / Scenario: Takuji Chihara,Yoshitake Yamazaki /
Director: Yoshitake Yamazaki, Reiko Chihara / Photographer:Shigemi Matsuda, Ken-ichi Hitomi, Atsuyuki Nirekane /
Narrator:Masakazu Kohara / Musics: Mikiko Matsusima / Producer:Takuji Chihara
Production: Image Brains Inc.

■Interview (Titles omitted)
Hikaru Tsuji/Sumiko Tsuji/Seiichi Matsumoto/Yosie Inoue/Yoko Matsumoto/Mitie Yokomatsu/Keisuke Fujii/Toshiaki Teralkado/Emiko Ishio/Takeshi Matsumoto/ Yoko Yokoyama/Yasuo Morita/Yumiko Morita/Yuko Hayashi/Yoko Yamamoto/Ruri Iwata/ Mari Iwata/Toshimi Furusawa/Tadao Terasaka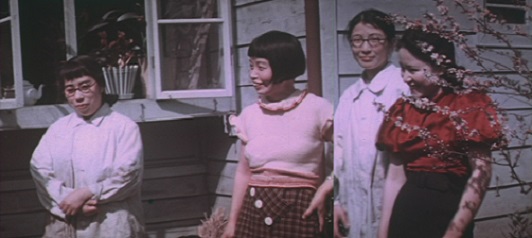 Painting students at the Women's Oil painting Laboratory (Color Film in about 1935)