B1F
Apichatpong Weerasethakul: Ghosts in the Darkness
Dec. 13, 2016—Jan. 29, 2017
Dec. 13, 2016

—

Jan. 29, 2017
Closed Mondays (if a Monday is a national holiday or a substitute holiday, closed Tuesday) and Dec.29-Jan.1
Admission:Adults ¥600/College Students ¥500/High School and Junior High School Students, Over 65 ¥400
The Tokyo Photographic Art Museum is pleased to announce the "Apichatpong Weerasethakul Ghosts in the Darkness" exhibition to commemorate the 20th anniversary of the museum's opening. Throughout his career, Apichatpong Weerasethakul has produced serene, lyrical films, set in northeast Thailand, that draw on myth and folklore, his personal memories of the forests, his dreams, and other material. The keyword of this exhibition is "ghosts" – invisible beings that feature significantly in Apichatpong's oeuvre. By focusing on this motif, the exhibition explores social and political aspects of the works that have rarely been addressed explicitly before. Through this keyword, the exhibition will also examine the various aesthetic dimensions of the medium of moving image itself, presenting Apichatpong's alluring works alongside several works from the museum's collection.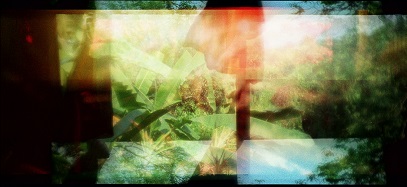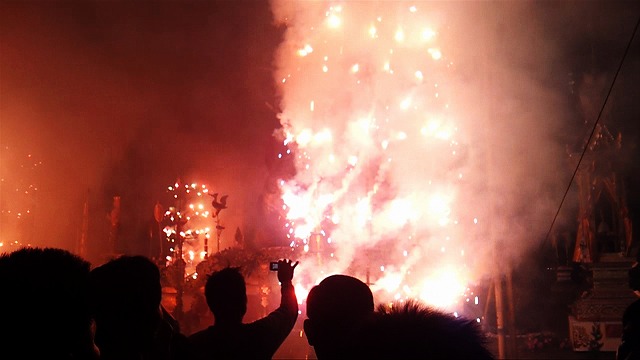 Ashes 2012, Single-channel video, HD Digital, Color, Stereo, 21:48 min.,
Tokyo Photographic Art Museum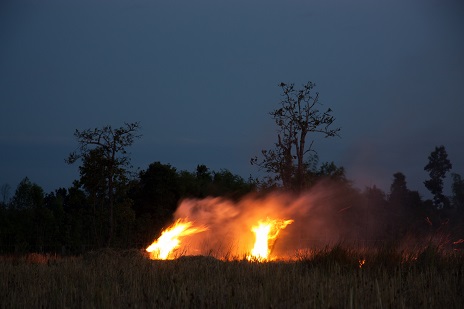 The Fire 2009, Inkjet print, Tokyo Photographic Art Museum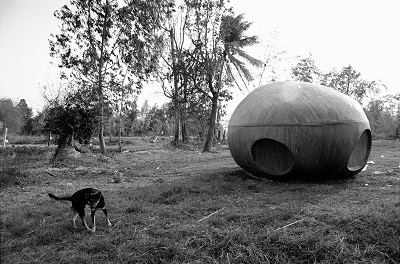 Teen at Forest, Nabua 2008, 2013 Chromogenic print, Tokyo Photographic Art Museum

Biography
Apichatpong Weerasethakul
Apichatpong was born in Bangkok in 1970 and grew up in Khon Kaen, a city in Issan, the north-eastern region Thailand, where he studied Architecture, and later specialised in filmmaking at the School of Art Institute of Chicago. He began making film and video shorts in 1993, and completed his first feature in 2000. He has also mounted exhibitions and installations in many countries since 1998. Working independently of the Thai commercial film industry, he is active in promoting experimental and independent filmmaking through his company Kick the Machine Films which he founded in 1999. Uncle Boonmee Who Can Recall His Past Lives has won a Palme d'Or prize at the 63rd Cannes Film Festival in 2010. A large-scale video installation, Primitive, was exhibited at many museums in- cluding Haus der Kunsten Welt, Berlin in 2009. In 2012, he was invited to partic- ipate in Documenta(13), one of the most well-known art exhibitions in Kassel, Germany. Apichatpong also received the Sharjah Biennial Prize at the 2013 Shar- jah Biennial 11, UAE in collaboration with Chai Siris . He's also a recipient of the Fukuoka Prize, Japan, 2013. In 2015, his first performance piece, Fever Room, was shown at Asian Art Theater in Gwangju, Korea. He has his first solo show in Thai- land at MIIAM Contemporary Art Museum in Chiang Mai in 2016. Apichatpong currently works and lives in Chiang Mai, Thailand.


Organized by: The Tokyo Metropolitan Government, Tokyo Photographic Art Museum, The Sankei Shimbun
With grant from: Takashimaya Charitable Trust for Art and Culture
Sponsored by:Shiseido, Angie Naoko With the patronage by the Royal Thai Embassy Tokyo, Japan

Lecture
Symposium: On Invisibility

Dec. 18 (Sun) 15:00~17:30 [With English-Japanese translation]
Panelists: Apichatpong Weerasethakul (artist/film director), Yomota Inuhiko (film researcher), Tomita Katsuya (film director), Aizawa Toranosuke (film director/screen writer)
Capacity: 190 seats / Non-reserved seat
Admission: Free
*Numbered tickets will be distributed at the reception desk of 1F Hall from 10:00.

Curator's Gallery Talks

Dec. 23 (Fri) 16:00~
Jan. 3 (Tue) 16:00~
Jan. 13 (Fri) 16:00~
Jan. 27 (Fri) 16:00~


Screenings: Special short film program selected by Apichatpong

Please see the details below.