2F
Tokyo Tokyo and TOKYO
Contemporary Japanese Photography, vol.13
Nov. 22, 2016—Jan. 29, 2017
Nov. 22, 2016

—

Jan. 29, 2017
Closed Mondays (if a Monday is a national holiday or a substitute holiday, closed Tuesday) and Dec.29-Jan.1
Admission:Adults ¥700/College Students ¥600/High School and Junior High School Students, Over 65 ¥500
Tokyo Photograhic Art Mueseum develops a variety of programs to support the creativity of those who challenge the limits of photography and moving images, discovering artists with strong potential and providing a setting for new creative activities. Among these one of the most important is our annual "Contemporary Japanese Photography" exhibition, organized each year using a different theme. For this, the thirteenth exhibition in this series, our theme is Tokyo. The works shown are by contemporary artists, each of whom approaches Tokyo, the megacity, from his own distinct perspective.

Tokyo is known, of course, as one of the world's leading cities. But there is much more to Tokyo than the crowds of busy pedestrians rushing across intersections that have come to represent Tokyo in the global media. Tokyo is a city where people live, where change is never ending. It is a city that many photographers have attempted to document, ever since photography was introduced to Japan, but how does this city look through the eyes of contemporary photographers? For this exhibition we have invited six promising artists to show us their Tokyo.


Participating Artists

KOJIMA Yasutaka
Born in Tokyo in 1977. In 2006, after graduating from the Faculty of Letters at Kokugakuin University, he traveled to America, where he completed the General Studies program at the International Center of Photography and received the ICP Director's Scholarship Award. In fiscal 2011, he was appointed an Overseas Research Fellow in the Japanese Government's Agency for Cultural Affairs Oversea Research Program. In 2012, he was selected to show his work in Spain at PHotoEspaña Descubrimientos. Since April 2015, he has been a participant in the Kunstlerhaus Bethanien residency program in Berlin.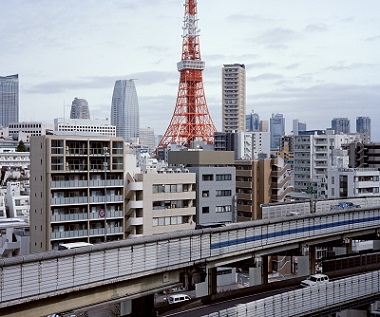 KOJIMA Yasutaka 《Tokyo》 2013 Ink-jet print


SATO Shintaro
Born in Tokyo in 1969. Graduated from the Tokyo College of Photography and Waseda University School of Letters, Arts and Sciences, then joined Kyodo News. Went freelance in 2002 and in 2009 received the Chiba City Art Culture New Face Award, followed in 2012 by the Hayashi Tadahiko Award.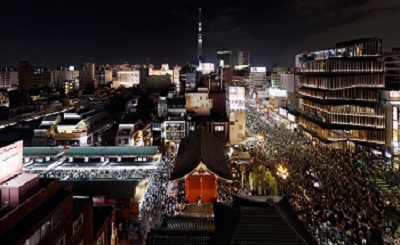 SATO Shintaro 《Asakusa Titou Ward, May 19, 2013 》 2013 Ink-jet print


TASHIRO Kazutomo
Born in Fukuoka Prefecture in 1980. Completed the Doctoral Program in Plastic Expression at the Graduate School of Fine Arts of Kyushu Sangyo University. In 2006, he established the Asia Photographers Gallery in Fukuoka City. In 2010, he moved his base of operations to the Photographers' Gallery in Shinjuku Ward, Tokyo. In 2013, he was awarded the Photo City Sagamiha New Figure Encouragement Prize.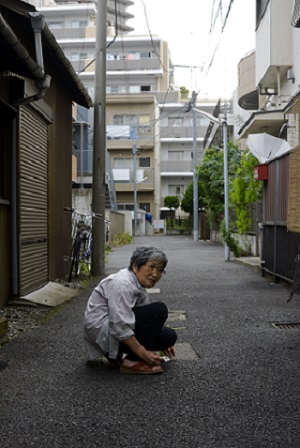 TASHIRO Kazutomo 《Toyoshimaku, Kitaotsuka》 2016 Chromogenic print


NAKAFUJI Takehiko
Born in Tokyo in 1970. After withdrawing from the School of Letters, Arts and Sciences at Waseda University, he graduated from the photography department of Tokyo Visual Arts, then taught there as an part-time lecturer for five years, starting in 2000. In addition to his own work as a photography, he manages Gallery Niepce at Yotsuya 3-chome in Tokyo. In 2013 he received the Higashikawa Award and in 2015 received the Hayashi Tadahiko Award.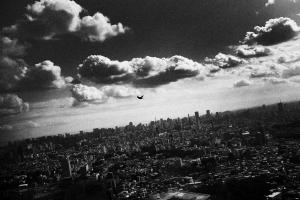 Nakafuji Takehiko from 〈STREET RAMBLER〉 , 2015


NOMURA Keiko
Born in Hyogo Prefecture. After withdrawing from the Department of English at Doshisha Women's College of Liberal Arts, she graduated from Visual Arts Osaka and went to the United States. In 1997 she received the Konica Introducing New Generation Photographers Grand Prix and in 1999 received the Photographic Society of Japan's Newcomer Award. In 2000, she received the Higashikawa Prize's Newcomer Award.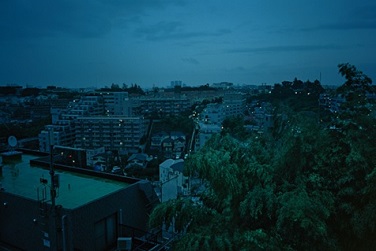 NOMURA Keiko <Soul Blue>2012 Chromogenic print


MOTODA Keizo
Born in Osaka in 1971. After graduating from the Economics Department of Momoyama Gakuin University, he went on to graduate from Visual Arts Osaka. While still a student there, he had his work selected for the 1996 Human Streets project (organized by Guardian Garden); it received the Taiyo Award. Since 1997, he has been a part-time lecturer at Tokyo Visual Arts.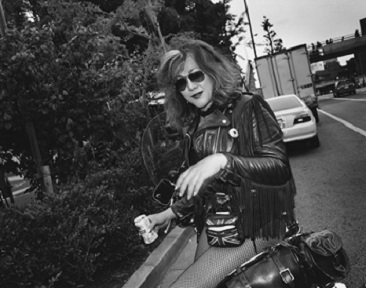 MOTODA Keizo <OPEN CITY>2012 Gelatin silver print