3F
Seeing as though touching
Contemporary Japanese Photography vol.19
Sep. 2—Dec. 11, 2022
Sep. 2

—

Dec. 11, 2022
Closed Mondays (except when Monday falls on a holiday, in which case the museum is open and closed the following day)
Admission:Adults ¥700(560) / College Students¥560(440) / High School and Junior High School Students, Over 65¥350(280) *The prices in parentheses ( ) are discounted prices for holders of our movie tickets, holders of our annual passport (for the holder and one accompanying person), and various card members. Please refer to Visitor Information for details on our discounts. Discounts cannot be combined with other discounts. *Admission is free for children in elementary school or younger; junior high school students living or attending schools in the Tokyo metropolitan area; holders of Japanese disability identification cards (shogaisha techo), along with up to two caregivers; and holders of the museum's annual passport (up to four special exhibitions).
It is recommended that you use the online ticket system (timed entry reservation.)

The Tokyo Photographic Art Museum's Contemporary Japanese Photography exhibitions, held since 2002, support the creative spirit that dares to explore the possibilities of photography and moving images and uncover promising photographers by providing a setting for developing new creative activities.
This exhibition, the nineteenth in this series, introduces the experiments of five up-and-coming artists who take the texture that photographs and moving images have as their starting point in stimulating consideration not only of the images that have been photographed but also the materials that are those images' support medium.
Photographs and moving images, by nature, have materiality; they are media that exist in a close relationship with the viewer's physical self. But a museum, where visitors are required to maintain a certain distance from a work they are viewing, is a place where actually touching a work, sensing its texture, is not permitted. Nonetheless, based on the information we have acquired through our sense of sight, we use our imaginations to sense the image's texture and mass, to experience vicariously the artist's creative process and imagine the context behind the work's production. It is a rich appreciative experience.
In the corona pandemic world, with physical contact prohibited, we cannot touch those we are interacting with but can use our powers of imagination to sense the feelings and the physicality, the warmth, of others, on the other side of an acrylic panel or a monitor. We acquire most of our data through seeing, but at the same time we use our imaginations to supplement information that is insufficient and to perceive the world in a more three-dimensional, physical manner.
The photographs and moving images created by the five artists introduced by this exhibition make us, through sight, imagine the texture of the work we are facing. Taking that one step further, we are made to consider what sort of materials the image we are looking at now is composed of and by what process it was created. Through the explorations conducted by these five artists, we have an opportunity to grasp the current position of photographic and moving image media, which are becoming increasingly diverse and hard to grasp.
Artists|Mizuki Rui, Sawada Hana, Tawada Yuki, Nagata Kosuke, Iwai Masaru
Mizuki Rui|1983-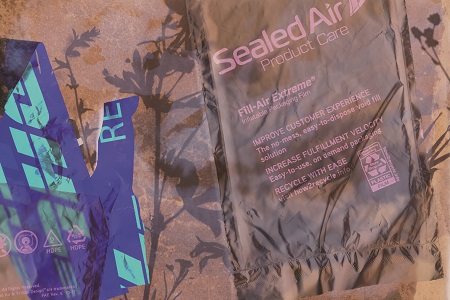 Mizuki Rui, "Portraits of a Weed/Urban Geology (dubbed version 3)", 2022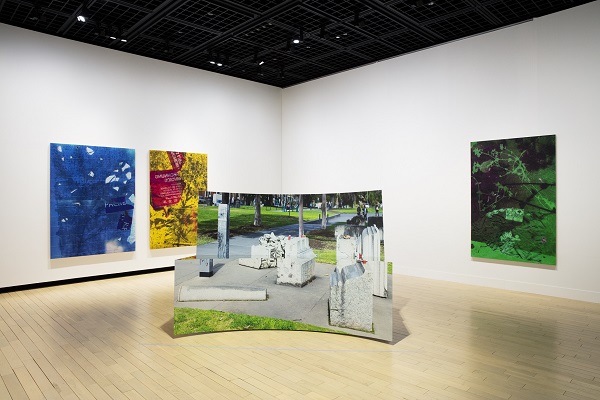 Photo: INOUE Sayuki
Sawada Hana|1990-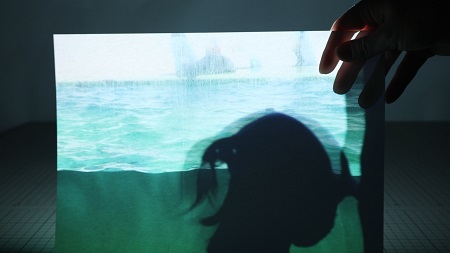 Sawada Hana, "Floating Video (aquarium, Lumière brothers, corner of the image)", 2022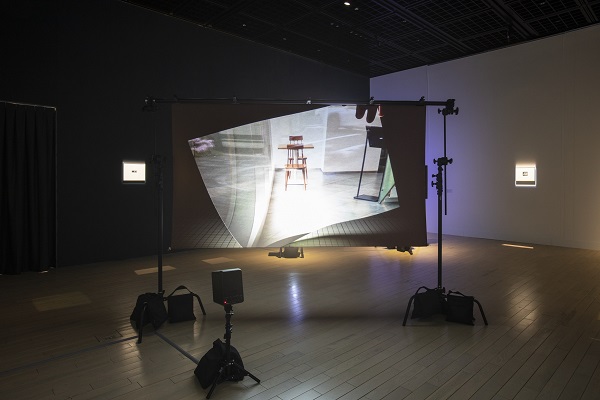 Photo: INOUE Sayuki
Tawada Yuki|1978-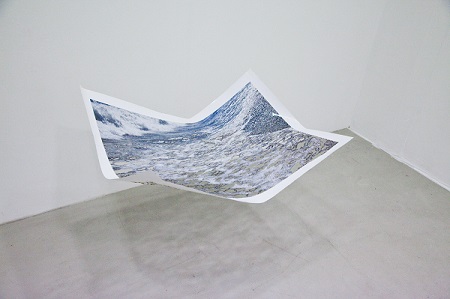 Tawada Yuki, 'I am in You', 2018, Courtesy of rin art association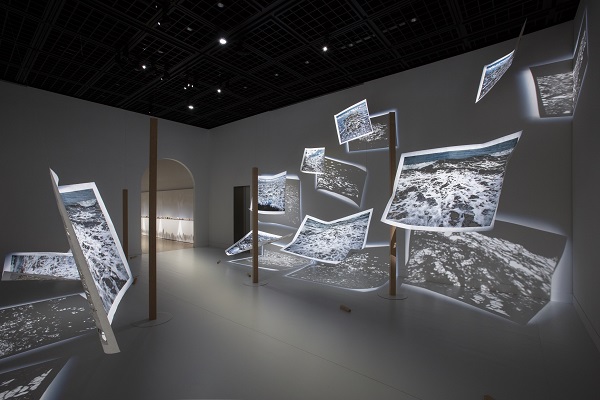 Photo: INOUE Sayuki
Nagata Kosuke|1990-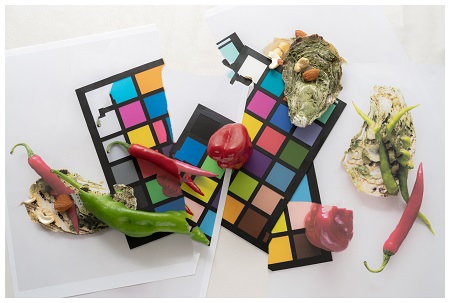 Nagata Kosuke, 'Function Composition', 2019[Reference image]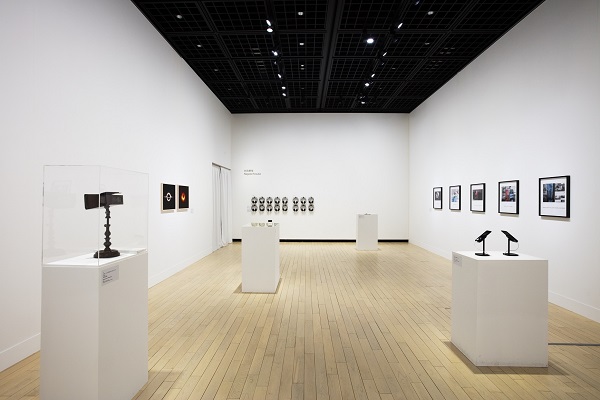 Photo: INOUE Sayuki
Iwai Masaru|1975-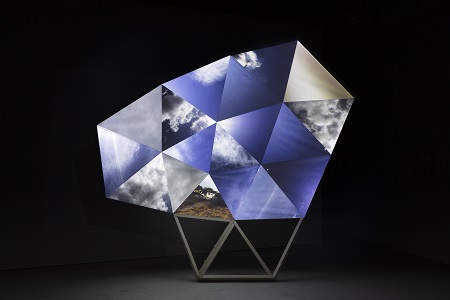 Iwai Masaru, "Empirical skies #1"(from Control diaries), 2020, Photo: Shu Nakagawa
©Masaru Iwai, Courtesy of Takuro Someya Contemporary Art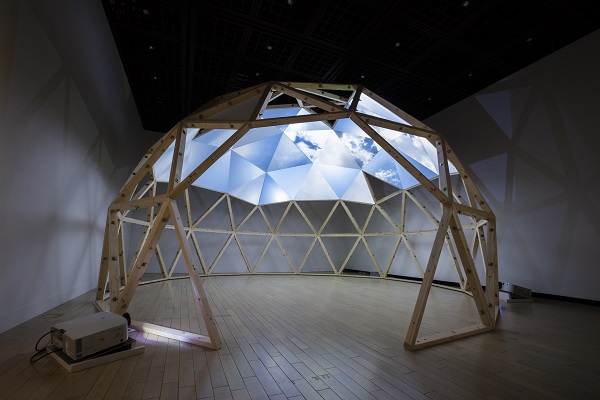 Photo: INOUE Sayuki
Organized by Tokyo Metropolitan Foundation for History and Culture, Tokyo Photographic Art Museum, Tokyo Shimbun
With a grant from The Japan Arts Council
Sponsored by the Corporate Membership of Tokyo Photographic Art Museum
With assistance from J-WAVE 81.3 FM

*The schedule is subject to change. Any further changes will be announced.