TOPMUSEUM PASSPORT
Tokyo Photographic Art Museum Annual Passport
TOPMUSEUM PASSPORT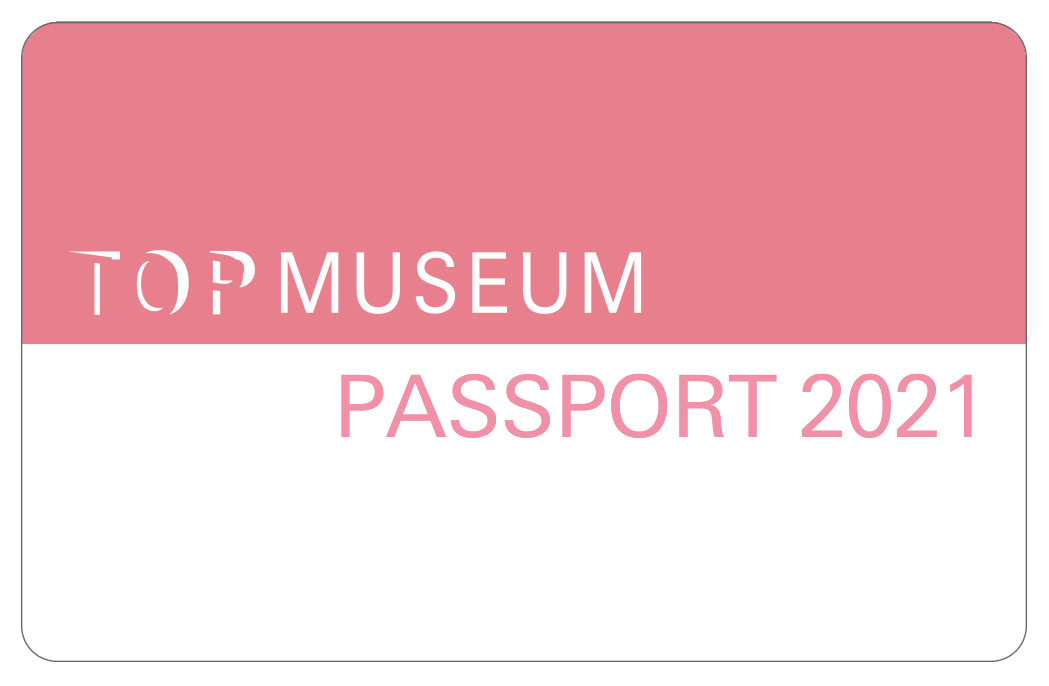 We now offer a money-saving passport that allows you to see exhibitions for free or at a discount.
It's valid for the holder and one accompanying person, so you can get good deals for a friend, too.
Your passport provides other exciting benefits, including a 5% discount on most purchases in the museum shop.
It's a great way to get more from the museum while saving money!
Price: ¥3,300 (includes tax)
Validity period: from purchase date to March 31, 2022
Sales period: April 1, 2021 - September 30, 2021
Numbers are limited so we reserve the right to cease sales when all passports are sold. Please buy early to avoid disappointment. Where to buy: In the museum, at the first-floor reception desk.
Please apply at least 30 minutes before the museum closes. No mail order or telephone sales.
Benefits
Free or discounted admission on exhibitions Passport benefits at a glance
(1) Collection exhibitions: Free
See collection exhibitions as many times as you like during your passport validity.

(2) Special exhibitions: Up to 4 times free
See special exhibitions of your choice up to 4 times during your passport validity. Receive a discount on subsequent visits.

(3) Exhibitions by other organizations: Discount

(4) Bring one friend for free or discounted admission
Collection exhibitions: Free. Special and exhibitions by other organizations: Discount.
Please understand that benefits are subject to change should unavoidable circumstances arise.
The museum is sometimes closed for change of exhibitions and other reasons. Please check our website before visiting.

Discount on movies in First-Floor Hall.
Discount for passport holder and one accompanying person.
(Amount of discount varies. Not available for some programs.)

5% off in the museum shop
Discount available on general items and foreign books (with some exceptions).
For further details, please contact the museum shop.

Discount admission at other museums operated by the Tokyo Metropolitan Foundation for History and Culture
Valid at the Tokyo Metropolitan Teien Art Museum, Tokyo Metropolitan Edo-Tokyo Museum,
Edo-Tokyo Tatemono-en (Open Air Architectural Museum), Tokyo Metropolitan Art Museum and Tokyo Bunka Kaikan.
Discounts at other museums operated by the Tokyo Metropolitan Foundation for History and Culture are determined at each museum.
The Museum of Contemporary Art Tokyo is currently closed for renovations.
Please refer to the information provided at each museum. Also, benefits at these museums apply to the passport holder only and are not available to an accompanying person. You must show your passport in order to receive benefits.
Please follow these rules when using your passport:
You must show your passport to receive benefits.
Please write your name on your passport. Passports without a name are invalid.
A passport is only valid for the person whose name it bears. It cannot be transferred or loaned to others.
No refunds. Passport cannot be reissued if lost or stolen.
Cannot be combined with other discounts.