"The Academy of the Muses"
The Muses and Guerin~Special Screening of José Luis Guerin
1F
Jan. 7—Jan. 29, 2017
Official Site → http://mermaidfilms.co.jp/muse/

Jan. 7

—

Jan. 29, 2017
Closed Monday(if Monday is a national holiday or a substitute holiday, it is the next day)
Admission:Adults ¥1,800/College Students, High School and Junior High School Students ¥1,500/Over 60 ¥1,000
"The Academy of the Muses"
2015 / 96 minutes /DCP / Spain / In Italian, Spanish and Catalan with Japanese subtitles Script, Direction and Camera: José Luis Guerin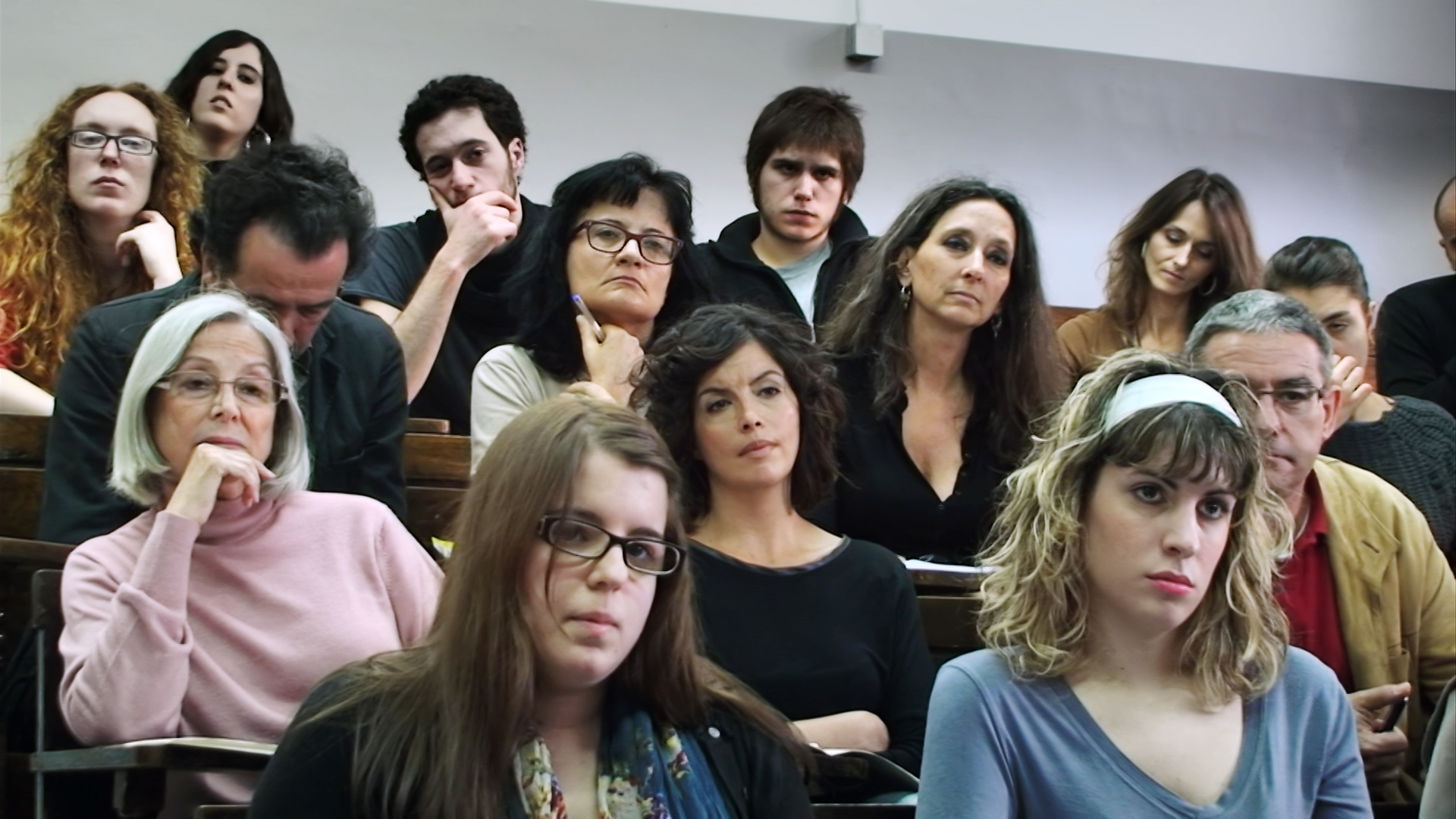 ©P.C. GUERIN & ORFEO FILMS


"The Academy of the Muses" is a class held by professor Pint at the University of Barcelona. The course is supposed to be revolutionary, however the discussion about art and literature between the instructor and his students develops into love affairs. The wife of the instructor says "Love is just fabricated by literature" and she blames the course. Is this the lecture of the future of literature? Or is this love story?
José Luis Guerin always surprises us with the question "what is the film?"
"The Academy of the Muses" tried to cross the scenes in the classroom and the private life dramas of students and instructor. Director claims "this is definitely fiction", however the relationships and emotions caught on camera are too real to believe this is a mere fiction film. Sensational, amusing, erotic and lovely fiction-documentary.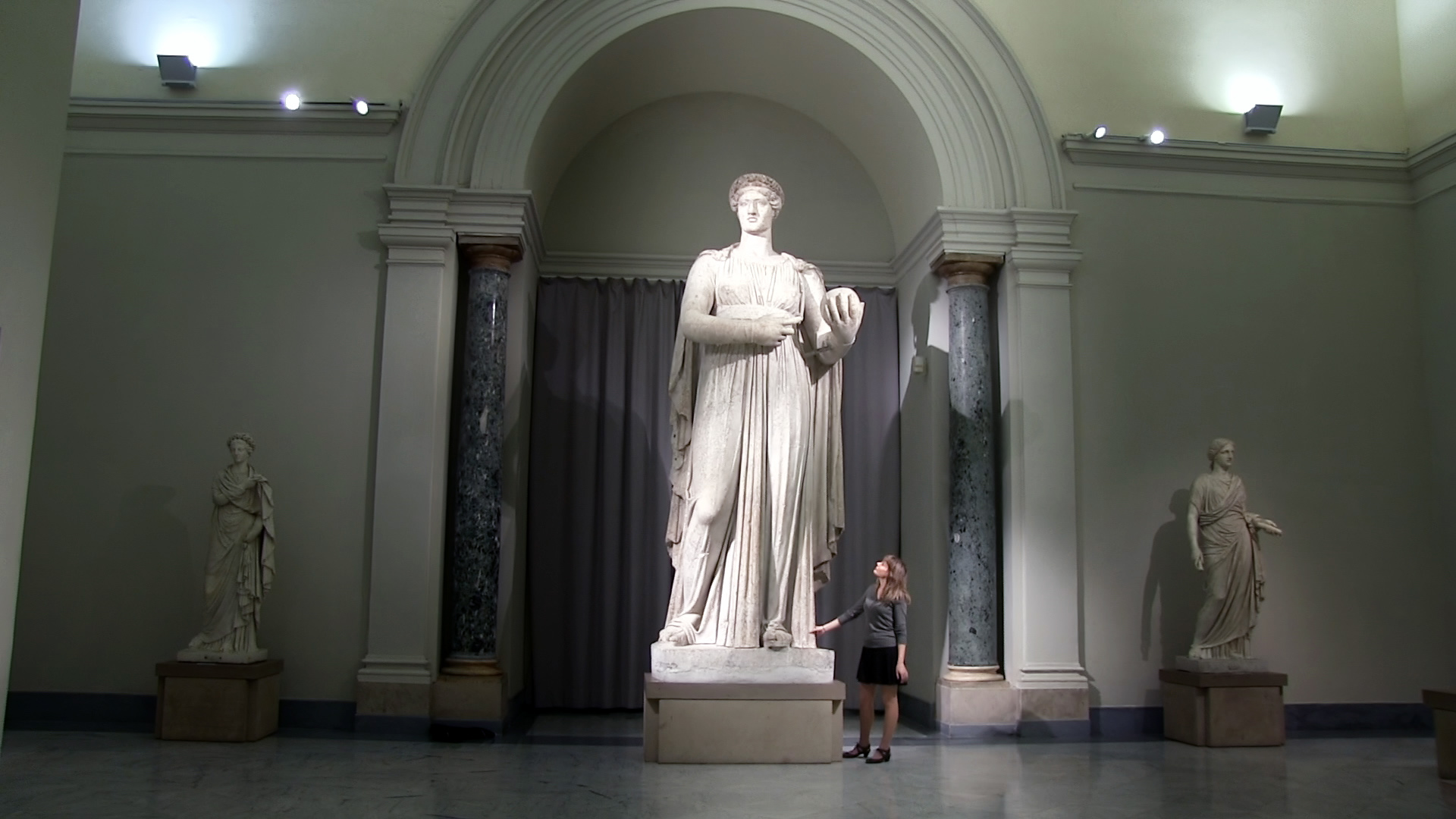 ©P.C. GUERIN & ORFEO FILMS


"The Muses and Guerin" Special Screening of José Luis Guerin
In 2012, "José Luis Guerin Film Festival" was held in Japan and it has met with a favorable reception. In 2016, the film festival returns as the name of "The Muse and Guerin". 11 films will be shown include 3 new short films.

< Films > (All films are screened with digital materials)
"Los motivos de Berta" 1983 / 35mm / 120' / Spanish with Japanese subtitles
"Souvenir" 1985 / 16mm / 5' / Spanish with Japanese subtitles
"Innisfree" 1990 / 35mm / 108' / Spanish with Japanese subtitles
"Tren de sombras" 1997 / 82' / Spanish with Japanese subtitles
"En construcción" 2001 / Video-35mm / 133' / Spanish with Japanese subtitles
"Unas Fotos en la ciudad de Sylvia" 2007 / Video / 67' / Spanish, English and French with Japanese subtitles
"Dans la ville de Sylvia" 2007 / 35mm / 85' / French with Japanese subtitles
"Guest" 2010 / video-35mm / 133' / Spanish, English, Chinese, French, Italy, Arabic with Japanese Subtitles
"Dos cartas a Ana" 2010 / video / 28' / Spanish with Japanese subtitles
"Recuerdos de una mañana" 2011 / video / 47' / Spanish with Japanese subtitles
"Le Saphir de saint-louis" 2015 / video / 35' / French with Japanese subtitles


Lecture
Guest Talk (in Japanese)

Jan. 7 (Sat) , after the 17:00 screening


Guest: Fujimura Shishin

Guest Talk (in Japanese)

Jan. 15 (Sun) , after the 16:20 screening


Guest: Fuzuki Yumi

Guest Talk (in Japanese)

Jan. 21 (Sat) , after the 16:20 screening


Guest: Inuhiko Yomota