A Gentle Woman - Digitally restored version
Revival screening celebrating the 200th anniversary of Dostoevsky's birth
1F
Apr. 29—May. 5, 2021
Apr. 29

—

May. 5, 2021
Closed May. 10
Admission:¥1,500
"A Gentle Woman" Official Site → http://mermaidfilms.co.jp/yasashii2021

■Program
"A Gentle Woman"
"Au Hasard Balthazar"
"Mouchette"

■Ruuning Time
Apr. 29
10:30 "Au Hasard Balthazar"
12:30 "Mouchette"
14:30 "A Gentle Woman"

Apr. 30~May. 14
"A Gentle Woman"
10:30/12:30/14:30


"A Gentle Woman"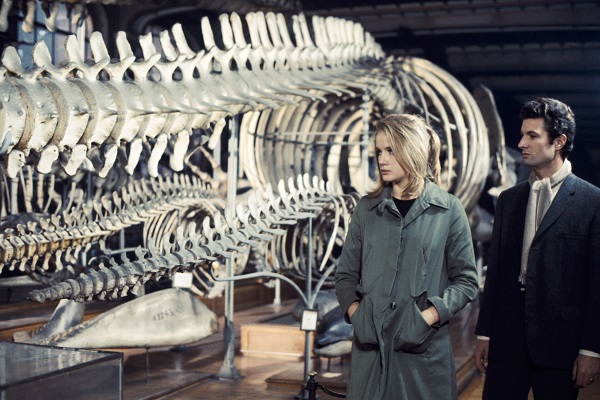 The film begins with a startling opening scene, followed by a meticulous depiction of the emotional changes and subtle miscommunications between a couple, posing a question to the viewers; what it means to be husband and wife, and what it means to love someone.

The lonely woman is played by French actress Dominique Sanda, who is known for her roles in Bernardo Bertolucci's The Conformist and 1900. Sanda was discovered by Bresson while she was modelling and made her debut with this film. Sanda herself was married to a man 15 years her senior, only to get divorced after a few months. Although this is her debut film, she superbly portrays the woman who taunts her much-older husband while she herself is in a struggle.

Based on Dostoevsky's short story, A Gentle Woman (Kodansha), which is regarded as one of his most-accomplished masterpieces. Bresson preserves the original storyline but moves the stage from Russia to modern Paris (latter half of the 1960s) with some audacious interpretation. This film is Bresson's first colour film after creating a series of austere monochrome films such as Pickpocket and Au Hasard Balthazar.


A Gentle Woman (femme douce) – digitally restored version
Directed by: Robert Bresson
Stars: Dominique Sanda, Buy Frangin, Jeanne Lobre
1969 / France / Colour / VistaVision / Digitally restored / 89minutes



"Au Hasard Balthazar"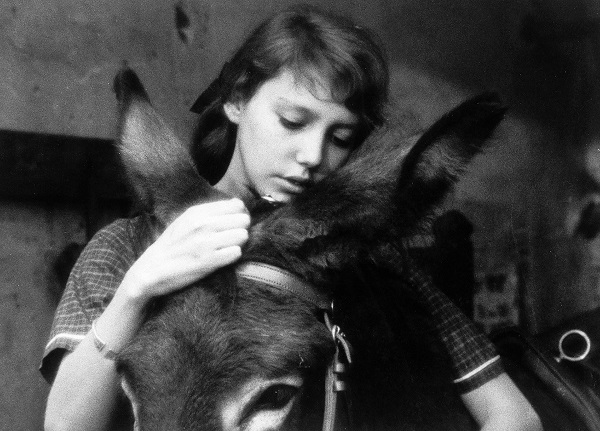 © 1966 Argos Films – Parc Films – Athos Films – Svensk Filmindustri


The story of a mistreated donkey and the people around him, inspired by a passage from Dostoevsky's "The Idiot". A study on saintliness noted for Bresson's ascetic directorial style, and it is frequently listed as one of the greatest films of all time. Anne Wiazemsky made her debut as a screen actress with this film.

Directed and Screenplay by Robert Bresson
Cinematography by Ghislain Cloquet
Music by Jean Wiener
Produced by Mag Bodard
Starring: Anne Wiazemsky, François Lafarge, Philippe Asselin, Nathalie Joyaut, Walter Green, Jean-Claude Guilbert, Pierre Klossowski
1966 / France, Sweden / 96min.
©1966 Argos Films – Parc Films – Athos Films – Svensk Filmindustri



"Mouchette"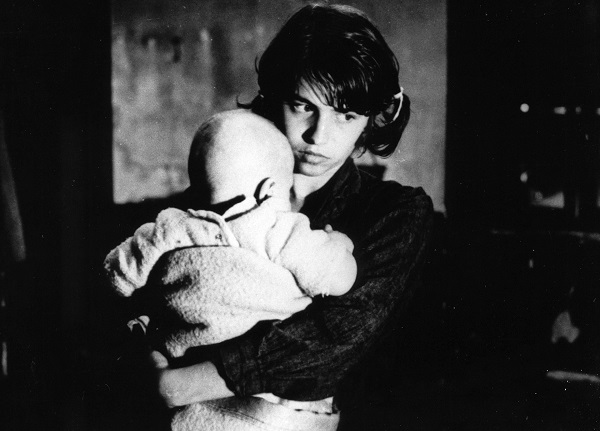 © 1967 Argos Films – Parc Films
The film based on the novel of the same name by Georges Bernanos portrays the extreme hardship of a young girl with the precise framing and the controlled acting by non-professional actors. The famous last scene attracts many film directors like Ingmar Bergman, Andrei Tarkovsky and Jim Jarmusch etc…

Directed and Screenplay by Robert Bresson
Cinematography by Ghislain Cloquet
Music by Jean Wiener, Claudio Monteverdi
Produced by Anatole Dauman
Starring: Nadine Nortier, Jean-Claude Guilbert, Marie Cardinal, Paul Hébert, Jean Vimenet, Marie Susini
1967 / France / 80min.
©1967 Argos Films – Parc Films