Official Site → http://himalaya-laprak.com/

Contact: UZUMASA, Inc 03-5367-6073
Aug. 11

—

Sep. 8, 2017
Closed Monday
Running Time:13:00/15:30
Admission:Adults ¥1,800/College Students and High School Students ¥1,500/Junior High School Students, Over 60 ¥1,100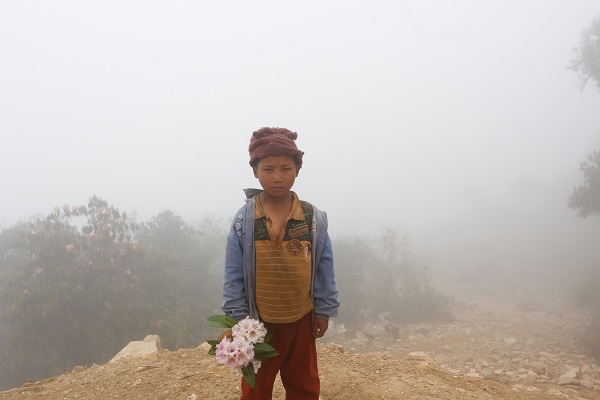 ©Bon Ishikawa

After 2015 Nepal earthquake, people who tried hard to reconstruct the village had to make a decision whether leaving God's land or remaining with devotion, learning the land was not inhabitable anymore.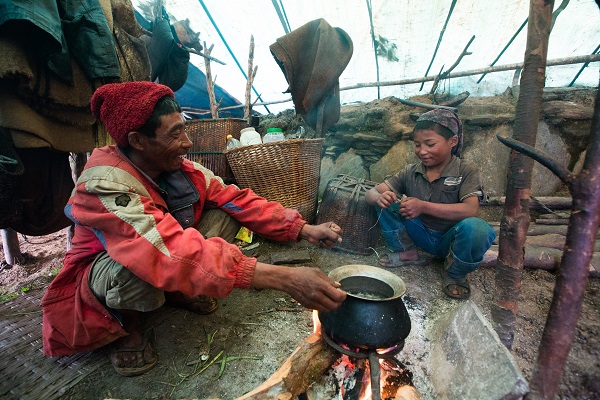 ©Bon Ishikawa

Director ISHIKAWA Bon
Worked for Agence France Press as a staff photographer. His main theme is people and their belief, such as Ise shrine's unknown rituals in Japan, primitive whale hunters in Indonesia, and so on. His works printed in various magazines in and outside of Japan. He won several prizes for his works including the 『The Days After』 on the Great East Japan Earthquake as the best photographer of the year by Photographic Society of Japan in 2012.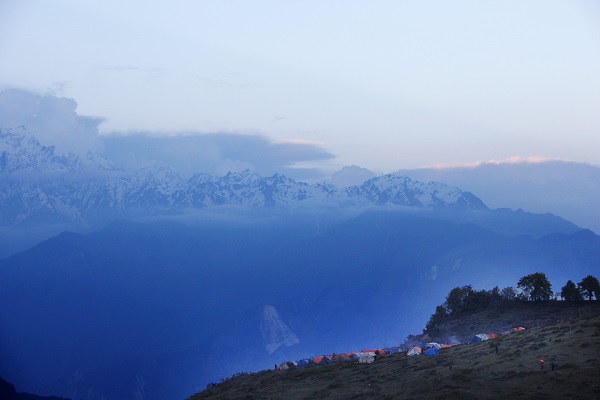 ©Bon Ishikawa

2016/Japan/DCP/108min
Lecture
Guest Talk (in Japanese) 

Aug. 11 (Fri) , after the 13:00 screening ~Guest:*はなおと*(Hanaoto), Bon Ishikawa (Film director)
Aug. 11 (Fri) , after the 15:30 screening ~Guest: Kazuyoshi Nomachi (Photographer), *はなおと*(Hanaoto), Bon Ishikawa (Film director)
Aug. 12 (Sat) , after the 13:00 screening ~ Guest:*はなおと*(Hanaoto), Bon Ishikawa (Film director)
Aug. 12 (Sat) , after the 15:30 screening ~Guest: Naoki Ishikawa (Photographer), *はなおと*(Hanaoto), Bon Ishikawa (Film director)


Guest Talk (in Japanese) 

Aug. 13 (Sun) , after the 13:00 screening ~Guest:*はなおと*(Hanaoto), Bon Ishikawa (Film director)
Aug. 13 (Sun) , after the 15:30 screening ~Guest: Q Sakamaki (Photographer) , *はなおと*(Hanaoto), Bon Ishikawa (Film director)
Aug. 17 (Thu) , after the 13:00 screening ~Guest: Natsuki Yasuda (Photo journalist), *はなおと*(Hanaoto), Bon Ishikawa (Film director)
Aug. 17 (Thu) , after the 15:30 screening ~Guest: Kei Sato (Photo journalist) , *はなおと*(Hanaoto), Bon Ishikawa (Film director)


Guest Talk (in Japanese) 

Aug. 18 (Fri) , after the 13:00 screening ~Guest:*はなおと*(Hanaoto), Bon Ishikawa (Film director)
Aug. 18 (Fri) , after the 15:30 screening ~Guest: Hiroto Sasaki (Asahi Camera Magazine editor in chief.), *はなおと*(Hanaoto), Bon Ishikawa (Film director)
Aug. 19 (Sat) , after the 13:00 screening ~Guest:*はなおと*(Hanaoto), Bon Ishikawa (Film director)
Aug. 19 (Sat) , after the 15:30 screening ~Guest: Yoshino Oishi (Photographer) , *はなおと*(Hanaoto), Bon Ishikawa (Film director)


Guest Talk (in Japanese) 

Aug. 20 (Sun) , after the 13:00 screening ~Guest:*はなおと*(Hanaoto), Bon Ishikawa (Film director)
Aug. 20 (Sun) , after the 15:30 screening ~Guest:*はなおと*(Hanaoto), Bon Ishikawa (Film director)
Aug. 22 (Tue) , after the 13:00 screening ~Guest:*はなおと*(Hanaoto), Bon Ishikawa (Film director)
Aug. 22 (Tue) , after the 15:30 screening ~Guest: Chie Morimoto (art director), *はなおと*(Hanaoto), Bon Ishikawa (Film director)


Guest Talk (in Japanese) 

Aug. 23 (Wed) , after the 13:00 screening ~Guest:*はなおと*(Hanaoto), Bon Ishikawa (Film director)
Aug. 23 (Wed) , after the 15:30 screening ~Guest: Ikuo Nakamura (Photographer), *はなおと*(Hanaoto), Bon Ishikawa (Film director)
Aug. 26 (Sat) , after the 15:30 screening ~Guest: Bon Ishikawa (Film director)
Aug. 27 (Sun) , after the 13:00 screening ~Guest:*はなおと*(Hanaoto), Bon Ishikawa (Film director)
Aug. 27 (Sun) , after the 15:30 screening ~Guest:*はなおと*(Hanaoto), Bon Ishikawa (Film director)


Guest Talk (in Japanese) 

Aug. 29 (Tue) , after the 13:00 screening ~Guest:*はなおと*(Hanaoto), Bon Ishikawa (Film director)
Aug. 29 (Tue) , after the 15:30 screening ~Guest: Takeshi Mizukoshi (Photographer), *はなおと*(Hanaoto), Bon Ishikawa (Film director)