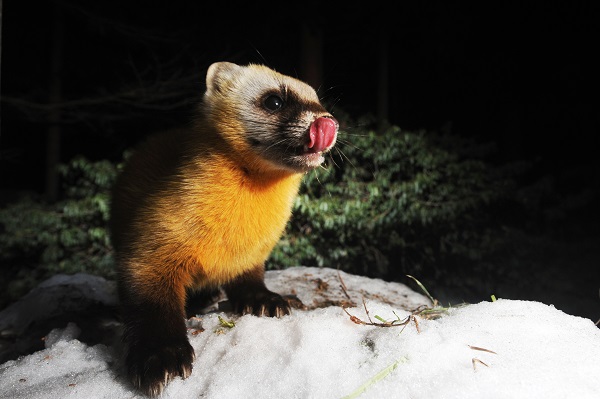 Japanese Marten, 2017, Collection of the Artist
The Tokyo Photographic Art Museum will adhere to relevant guidelines and take necessary measures to prevent the spread of the novel coronavirus. We ask for your understanding regarding inconveniences for this time. [Notices to Visitors]
2F
Miyazaki Manabu
Wild Animals Now
Aug. 24—Oct. 31, 2021
Aug. 24

—

Oct. 31, 2021
Closed Monday (However, the museum will be open on the Mondays of August 30 and September 20,) September 21
Admission:Adults ¥700 / College Students ¥560 / High School and Junior High School Students, Over 65 ¥350. *Admission is free for grade school children or younger; junior high school students living or attending schools in the Tokyo metropolitan area, holders of Japan's disability identification cards (shogaisha techo) together with two caregiver, and holders of the museum's annual passport (up to four times in special exhibition.)
It is recommended that you use the online ticket system (timed entry reservation.)



click here for online ticket system: Webket



The Tokyo Photographic Art Museum is proud to present Miyazaki Manabu: Wild Animals Now. Miyazaki Manabu was born in 1949 in the village of Minakata (now Nakagawa), Kamiina-gun, Nagano Prefecture, in the foothills of Japan's Central Alps. He began his career as a freelance photographer in 1972, making effective use of the spectacular natural beauty of Inadani (the Ina Valley) in his work. He continues today to explore the natural beauty of Japan as the "photojournalist of the natural world."
Miyazaki positions the infrared sensor-controlled robotic camera he developed on paths created by wildlife. This technique, which he pioneered, opened up his distinctive territory, enabling him to take the photographs of mammals and raptors collected in his Animal Trail series, photographs of elusive creatures in the wild. His themes also include social issues that arise in human societies in relation to animal ecologies, including wild animals who appear frequently near spaces inhabited by human beings and invasive species.
The concept for his newest series, New Animal Eyes, is to show us the forests where animals live through the animals' own eyes. To produce these photographs, he carefully examines the traces left by animal activity before positioning his robotic camera to capture extraordinary photographs of scenes normally unseen by human eyes. In this exhibition we follow the traces of Miyazaki's creative activities for what has been nearly a half century, silently inscribing indelible images of Nature in our hearts and minds.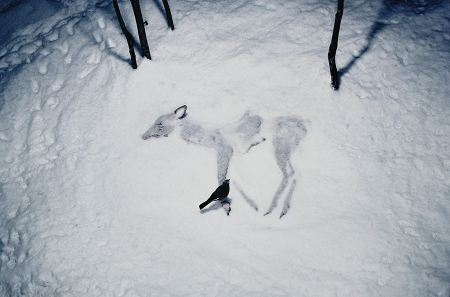 Sika Deer, Winter, 1993, Collection of Tokyo Photographic Art Museum

Miyazaki Manabu|
Born in Nagano Prefecture in 1949, Miyazaki explores the theme of nature and people from a social perspective as a "news photographer of the natural world." He has pioneered a unique field in the photography of birds of prey and mammals, as exemplified by his "Animal Trail" series, in which he uses a self-devised, unmanned camera to capture images of the animals. He is also active as an advisor on damage caused by wild animals, which is becoming an issue across Japan in recent years. Photo books and publications include: Fukuro (Ural Owls, 1978), winner of the 1st Japan Picture Book Award grand prize; Washi to Taka (Eagles Hawks Falcons, 1982), winner of the Photographic Society of Japan's Newcomer's Award; Fukuro (Ural Owl, 1990), winner of the 9th Ken Domon Award; Shi (Death in Nature, 1995), winner of the Photographic Society of Japan's Annual Award; and Dobutsu Mokushiroku (Animal Apocalypse, 1995), winner of the Kodansha Publishing Culture Award, among others.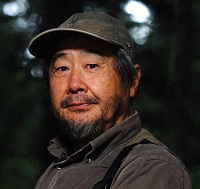 Photo by Iizuka Jun
*The schedule is subject to change. Any further changes will be announced.

Organized by Tokyo Metropolitan Foundation for History and Culture, Tokyo Photographic Art Museum
Patronized by the Shinano Mainichi Shimbun
Sponsored by NIKON CORPORATION, Nikon Imaging Japan inc., the Corporate Membership of Tokyo Photographic Art Museum
With cooperation Montbell Co., Ltd.