Official Site → http://www.hoffmaniada.net

Contact: Riskit 047-317-0841  info@riskit.jp
Aug. 17

—

Sep. 5, 2019
Closed Aug. 18, 19, 24, 26, 31, Sep.2
Admission:Adults ¥1,800/College Students and High School Students ¥1,500/Junior High School Students and over 60 ¥1,100
■Running Time *My Little Goat will be screened after Hoffmaniada.
Aug.17~23 *Closed: Aug. 18, 19
10:45~

Aug.25~Sep.5 *Closed: Aug. 26, 31, Sep.2
11:00~


Hoffmaniada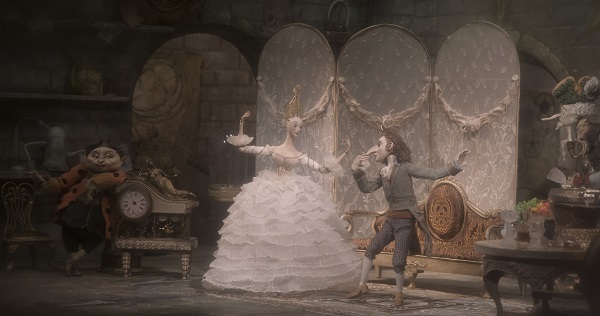 ©souzmultfilm
The Last Winter "Soyuzmultfilm" animation studio is releasing its long-awaited animated feature,the studio's first since 1991. The picture has been in production since 2003 and marks the studio's first large-scale project in its new, post-Soviet incarnation. The release is a unique event for Russia in part because the visually striking but exceedingly difficult stop-motion animation of "Hoffmaniada" is so rarely employed today.
The film, about the life and work of that classic of German Romanticism – the writer, artist and composer Ernst Theodor Amadeus Hoffmann, has been realized at the highest level of artistry and almost exclusively by hand.
Director Stanislav Sokolov's "Hoffmaniada" is neither biopic nor dramatization but a romantic flight of fancy based on motifs from Hoffmann's diaries and fiction. The screenplay incorporates storylines and characters from his brilliant and yet sometimes terrifying tales "The Golden Pot,""The Sandman," and "Little Zaches, Great Cinnabar."
The character types for the main puppets, the Chancellery interior, and elements of the film's look were created by internationally renowned artist and Hoffmann aficionado Mihail Chemiakin(creator of the popular Peter the Great monument at the Peter and Paul Fortress in St. Petersburg,the sculptural ensemble "Adults' Vices: Children as Sacrifices" on Bolotnaya Square inMoscow, and the monument to legendary singer Vladimir Vysotsky in the city of Samara).


My Little Goat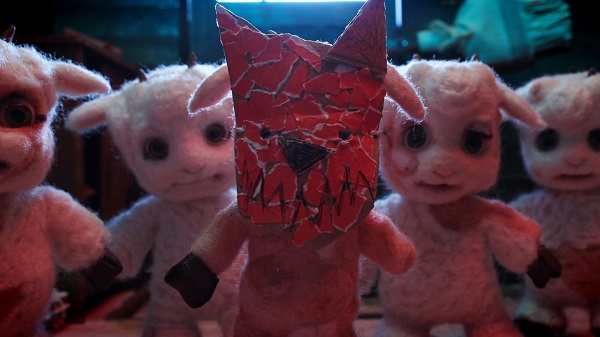 ©2018 Tomoki MISATO / Tokyo University of the Arts