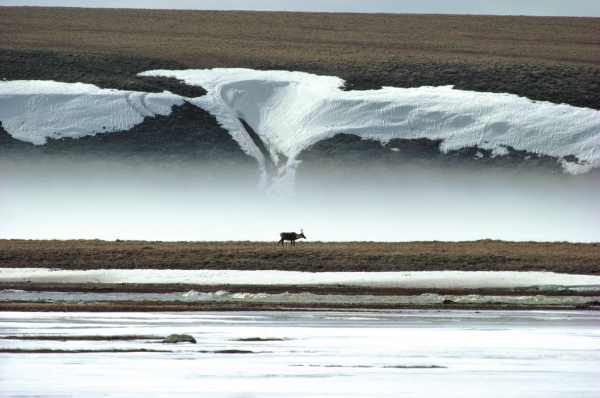 Spring in the arctic circle, lost amidst herds of caribou. Photograph by Michio Hoshino ©Naoko Hoshino
B1F
【Canceled】Photography Exhibition of Hoshino Michio's "The Eternal Journey"
Nov. 21, 2020—Jan. 24, 2021
Nov. 21, 2020

—

Jan. 24, 2021
Closed Monday (if Monday is a national holiday or a substitute holiday, it is the next day.)
Admission:Adults ¥1,000/College Students ¥800/High School and Junior High School Students, Over 65 ¥600
An exhibit that traces the journey of photographer Hoshino Michio from the time he became fascinated with the wilds of the arctic circle by an encounter with a single photograph of Alaska to his sudden death at the age of 24.

"At some point in time, I became unable to think of my life as something cut-off from nature."
-Hoshino Michio


Hoshino Michio had always been fascinated by the northern wilds from the time he was a child and lived in the far northern expanse of Alaska. In the 20 years since perishing in an accident while documenting the arctic circle region, his striking images of the grandeur of nature and wildlife along with his beautiful writings have entranced many fans of his work. Through encounters with the wilderness of the arctic circle, its wildlife, its people, and the oral legends passed down through generations, Hoshino deepened his thinking and grew as a photographer. This exhibit features a comprehensive view of his work, starting with his records from the time he was twenty and first setting foot in an Alaskan village, up to the photographs he took in the Kamchatka Peninsula of Russia just prior to his death.
Beginning with a letter he first wrote when he was twenty to the village chieftain of Shishmaref village, this exhibit traces Hoshino's footsteps by putting on display important materials from his journey; a journey that—despite his sudden death—has not ended.
The exhibit reconstructs the 2012 exhibit of his work at the Fujifilm Square while digging deeper into his world by adding additional photographs. In drawing from his unfinished body of work, we hope that you will be moved by this new journey of Hoshino Michio who continually pursued the connection between nature and man.

■Personal history of Hoshino Michio
Born in Chiba prefecture in 1952, Hoshino Michio was captivated by a photograph of an Eskimo village he saw when he was 19, leading him to write a letter to the chieftain of that village. The year he turned 20, he spent about 3 months that summer living in Alaska. Upon returning to Japan, he resolved to become a photographer. After graduating from Keio University, he worked for two years as an assistant to wildlife photographer Tanaka Kojo. In 1978, he matriculated at the University of Alaska, entering the Wildlife Management program. After that, he published photographs and essays that took Alaska and its people as their subject matter. In August of 1996, he was attacked and killed by a brown bear while he was documenting the Kamchatka Peninsula. He is a recipient of the Anima Award and the Kimura Ihei Award.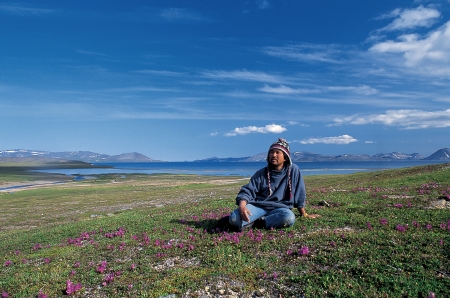 Russia, Chukchi Peninsula, 1996. ©Naoko Hoshino

Hoshino Michio's official website: https://www.michio-hoshino.com
Exhibit's official Twitter account: https://twitter.com/hoshinoyukyu
Exhibit's official Instagram account: https://www.instagram.com/hoshinoyukyu
Exhibit's official Facebook account: https://www.facebook.com/hoshinoyukyu


Crevis Inc.,
Tel : +81-3-6427-2806(weekdays, 10:00-18:00)(Japan time zone)
Email: info@crevis.jp
http://www.crevis.co.jp


□Main Sponsor: Crevis
□Co-sponsor: Tokyo Photographic Art Museum, Tokyo Metropolitan Foundation for History and Culture
□Cooperation: The office of Hoshino Michio