SAWADA
From Aomori to Vietnam
The Life and Death of Kyoichi Sawada,
Pulitzer-winning Photographer
1F
Nov. 3—Nov. 15, 2020
Contact: Group Gendai Films Co., Ltd. 03-3341-2863
Nov. 3

—

Nov. 15, 2020
Closed Nov. 9
Admission:Adults ¥1,500/over 60 ¥1,200/College Students and High School Students and Junior High School Students ¥1,000
■Ruuning Time 10:30/13:00/15:30
There is no 13:00 screening on Nov. 7.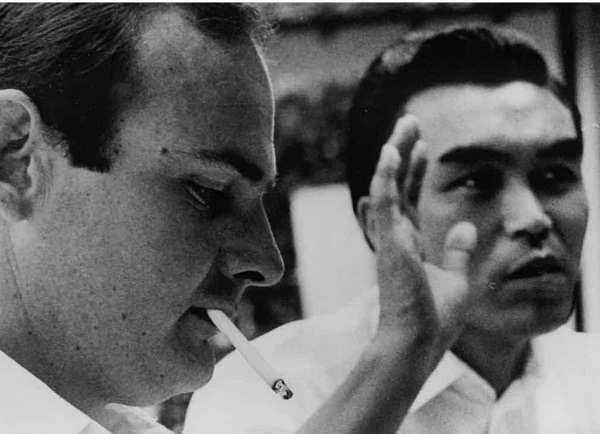 ©グループ現代
Born in Aomori city in 1936, kyoichi Sawada was captured by the enchanting excitement of photography at age 13, when he bought a camera for the first time with money he had earned delivering newspapers. After failing to enter Waseda University twice, he worked at photo shop near the US Air Force Base in Misawa City, Aomori Prefecture. He met and married Sata Tazawa there and later left for Tokyo. He joined UPI's Tokyo bureau in 1961 as a news reporter. Frustrated by the company's unwillingness to recognize his abilities as a photographer, he decided in 1965 to take leave and head to Vietnam War, he gradually won recognition and eventually won the grand prix in the Hague world photojournalism exhibition in the same year. In the following year, he photographed a Vietnamese farming family struggling to cross the river to safety. The shot, titled" Flee to Safety", won the Pulitzer Prize. Thereafter, he ventured to do things others would not, and willingly went to the Cambodian frontline. On October 28, 1970, his life was cut short. He was killed along with UPI Phnom Penh bureau chief Frank Frosch on route no.2 32 kilometers south of Phnom Penh by a group believed to belong to the Khmer Rouge.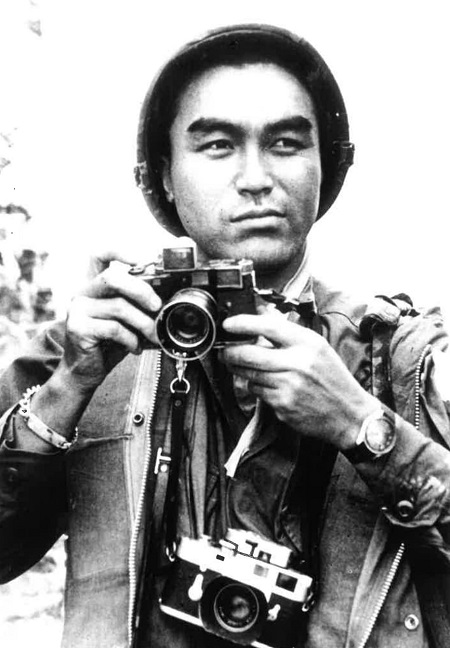 ©グループ現代
1996/35mm/115min/©グループ現代
Lecture
Symposium (in Japanese)

Nov. 7 (Sat) 13:30~
■Guests
Takumi Igarashi (Director)
Takeharu Watai (Journalist)
Yoshino Oishi (Photojournalist)

■Admission: ¥1,000

The schedule is subject to change. Any further changes will be announced.