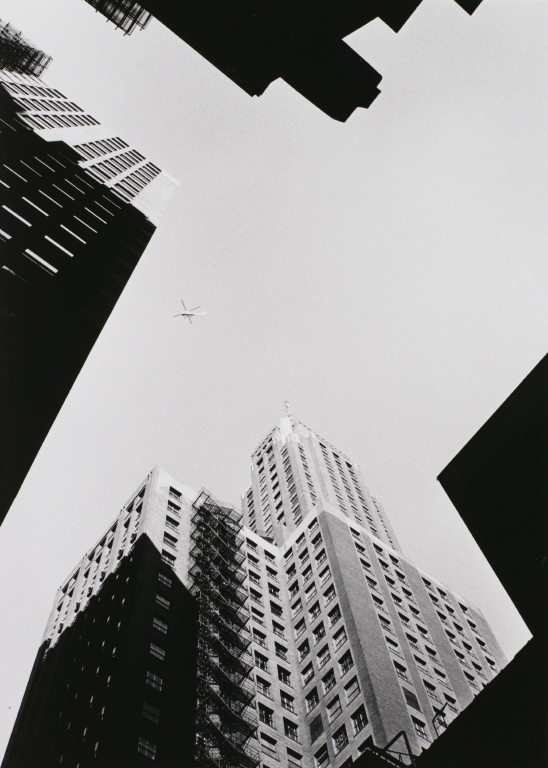 From Chicago,Chicago, c.1958-61, Gelatin Silver Print, Tokyo Photographic Art Museum ©Kochi Prefecture, Ishimoto Yasuhiro Photo Center
2F
Ishimoto Yasuhiro Centennial
The city brought to life
Sep. 29—Nov. 23, 2020
Sep. 29

—

Nov. 23, 2020
Closed Mondays (except when Monday falls on a holiday, in which case the museum is open and closed the following day)
Admission:Admission:Adults ¥700 ( 560 )/College Students ¥560 ( 440 )/High School and Junior High School Students, Over 65 ¥350 ( 280 ).
Globally influential photographer Yasuhiro Ishimoto is renowned for his strict sense of composition and form backed by the principles of modern design. Ahead of the year 2021, which marks the 100th anniversary of Ishimoto's birth, this exhibition looks back on Ishimoto's approximately 60-year trajectory as a photographer. Ishimoto's works were extremely diverse, ranging from his representative work "Katsura Imperial Villa," which identifies modernist elements in classic Japanese architecture, to his "Chicago" and "Tokyo" series, which questions the relationship between humans and the city. Other projects include architectural photographs and portrait works that show his interactions with architects, designers, and editors, his later-year work Toki (Moment), and a series of multiple exposure color photographs that traveled together with him for over half a century.
Ishimoto pursued the art of photography with the unwavering determination of a photographer who could apply keen insight into his subjects. Through his works, we will trace the life of Yasuhiro Ishimoto the artist and explore the great appeal of his works.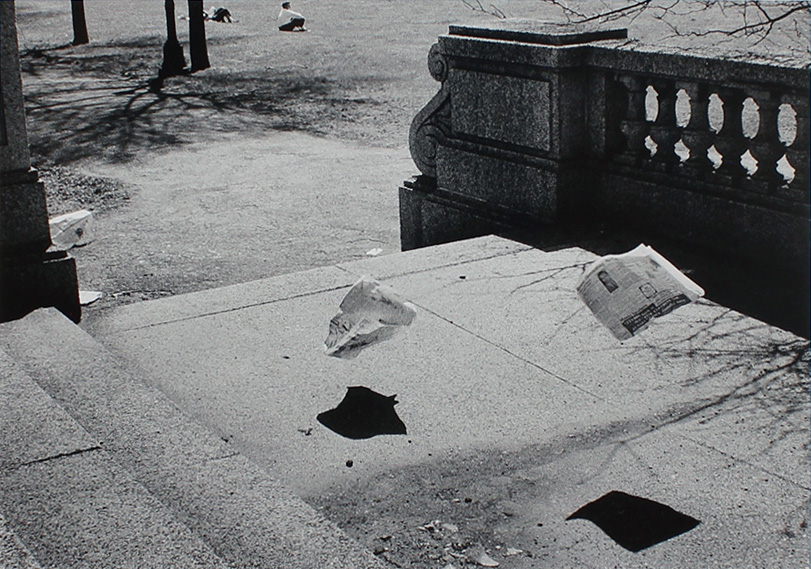 From Chicago,Chicago, c.1958-61, Gelatin Silver Print, Tokyo Photographic Art Museum ©Kochi Prefecture, Ishimoto Yasuhiro Photo Center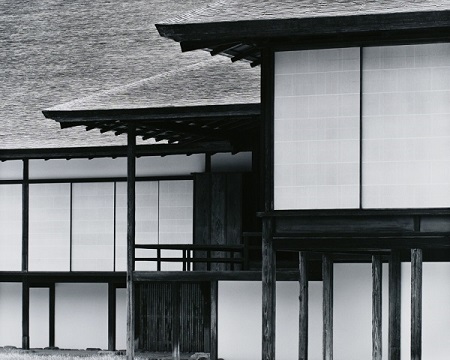 From KATSURA, 1981-82, Gelatin Silver Print, Tokyo Photographic Art Museum ©Kochi Prefecture, Ishimoto Yasuhiro Photo Center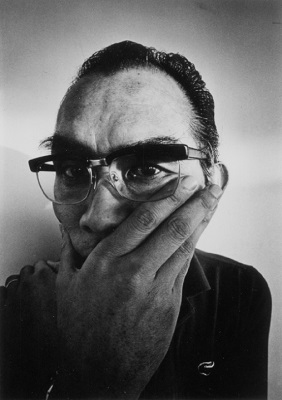 Self portrait, 1975, The Museum of Art, Kochi ©Kochi Prefecture, Ishimoto Yasuhiro Photo Center

Ishimoto Yasuhiro [1921―2012]
Born in San Francisco on June 14, 1921. At the age of three, he returned with his parents to their hometown in Kochi Prefecture, graduating from the Kochi Agricultural High School in 1939. That same year, he returned solo the U.S. at the onset of the Pacific War and experienced life in the Japanese-American internment camps. After the war, he attended the Chicago Institute of Design ("The New Bauhaus") where he studied photographic techniques and developed a sense of form that constituted the backbone of his subsequent works. He went on to receive high acclaim for his photographs that revealed elements of modernism in the design of the Katsura Imperial Villa. He is also known as the photographer of the works of many representative Japanese architects, including Kenzo Tange, Kiyonori Kikutake, Arata Isozaki, and Hiroshi Naito.

□ Organized by the Tokyo Metropolitan Government, Tokyo Photographic Art Museum, The Yomiuri Shimbun,The Japan Association of Art Museums
□Sponsored by Lion Corporation, Dai Nippon Printing Co., Ltd., Sompo Japan Insurance Inc, Nippon Television Network Corporation
□Co-curated by The Museum of Art, Kochi, Tokyo Opera City Art Gallery