Official Site → http://www.tsugaru-kamari.com/

Contact: UZUMASA, Inc 03-5367-6073
Dec. 8

—

Dec. 21, 2018
Closed Dec. 10, 17
Running Time:13:20/15:50
Admission:Adults ¥1,800/College Students ¥1,400/Over 60 ¥1,200/High School Students ¥800/Junior High School Students ¥500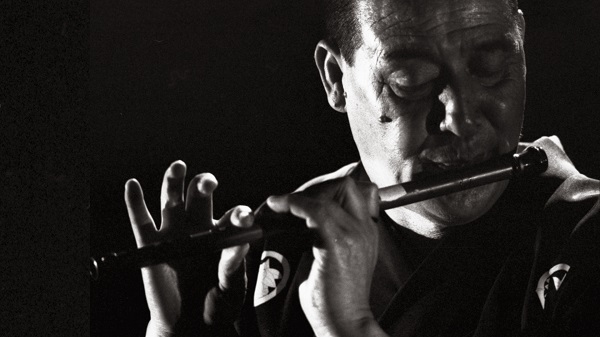 © 2018 Koichi Onishi


A master of the Tsugaru samisen, the first Chikuzan Takahashi was born in 1910 and lost his eyesight from measles when still a young child.
In the harsh environment of Northern Tohoku, a region at the upper tip of Japan's main island of Honshu, the common people of the time lived in poverty and the disabled had no social services to help them.
To survive Chikuzan learned the samisen and wandered about from door to door like a beggar. He often said "I wanted to make sounds that would have the smell of Tsugaru." In this land that he both loved and hated, where he was born and lost his sight, where he was despised and found a lifeline in the samisen, the first Chikuzan Takahashi made his permanent base. There he continued to seek the true Tsugaru sound.

The film recalls Chikuzan's life and spirit through surviving images and sounds and the words of those who knew him. Also, it examines the culture and customs that still exist in the Tohoku region, as well as the unknown people who lived and died in times of intense suffering, times that now lie hidden in the background. It brings into sharp relief the unspoiled landscape of Tsugaru that is so intertwined with Chikuzan's sound.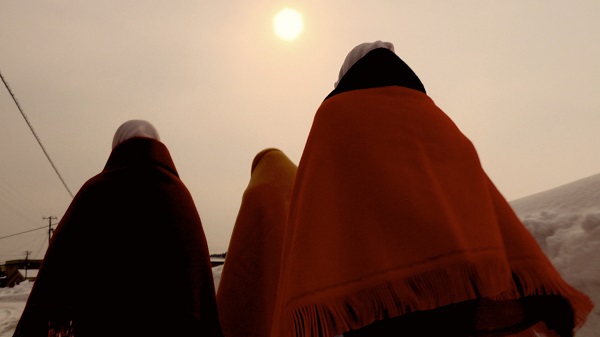 © 2018 Koichi Onishi
2018|Japan|104min|DCP
Lecture
Guest Talk (in Japanese)

Dec. 9 (Sun) , after the 13:20 screening ~Guests (Tentative): Konuma Junichi (music and literary critic) and Onishi Koichi (director)
Dec. 11 (Tue) , after the 13:20 screening ~Guests (Tentative): Oishi Hajime (writer) and Onishi Koichi (director)
Dec. 12 (Wed) , after the 13:20 screening ~Guest (Tentative): Onishi Koichi (director)
Dec. 13 (Thu) , after the 13:20 screening ~Guest (Tentative): Onishi Koichi (director)


Guest Talk (in Japanese)

Dec. 14 (Fri) , after the 13:20 screening ~Guests (Tentative): Takahashi Chikudo (shamisen player) and Onishi Koichi (director)
Dec. 15 (Sat) , after the 13:20 screening ~Guests (Tentative): Takahashi Chikuzan (shamisen player) and Onishi Koichi (director)
Dec. 16 (Sun) , after the 13:20 screening ~Guest (Tentative): Onishi Koichi (director)