IMPULSO a film by Emilio Belmonte
Live film- A show by Rocío Molina "Caída del Cielo"
1F
Sep. 12—Sep. 25, 2020
Official Site → https://impulso-film.com/

Contact: trenova inc. 03-6407-1931
Sep. 12

—

Sep. 25, 2020
Closed Sep. 14, 23
Admission:Adults ¥1,800/College Students and High School Students ¥1,500/Junior High School Students and over 60 ¥1,100
■Running Time

| | |
| --- | --- |
| 13:00 | IMPULSO a film by Emilio Belmonte |
| 15:20 | Live film- A show by Rocío Molina "Caída del Cielo" |
IMPULSO a film by Emilio Belmonte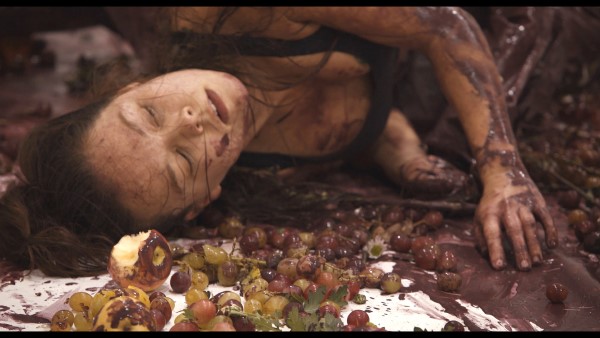 The spectacular avant-garde choreographies of flamenco dancer Rocío Molina have electrified audiences around the world. Her extravagant, mesmerizing and mostly improvised pieces combine traditional Flamenco with modern-dance, avant-garde theatrics, objects, paint, and eclectic music compositions. Impulso is an intimate portrait of Molina, one the dance world's most passionate artists, as she travels the world to perform her improvised "impulsos" at unusual venues ranging from prisons to modern art museums. Now Molina must prepare for one of her most challenging works ever for a new show at Chaillot National Theater in Paris. Despite Molina's unconventional stagings and artful theatrical setups, she remarkably manages to maintain her connection to Flamenco's rich history and traditions.



Writer, Director : Emilio Belmonte




Cinematography : Dorian Blanc & Thomas Bremond




Sound : Javier Álvarez




Editing : Matthieu Lambourion




Produced by : Les Films de la Butte (Paris) & Danza Molina (Seville)




87min/Language:Spanish/2017




Live film- A show by Rocío Molina "Caída del Cielo"
The type of flamenco that Rocío Molina proposes in Caída del Cielo has something important, she goes deep into her roots, This piece is a journey, a descent. We are witness to the journey of a woman, guided by her dance, which is intuition and substance, through lights and shadows, and with her we fall into the silence, the music and the noise within unknown territories.
CAST
Rocío Molina: Dancing
Eduardo Trassierra: Guitars
José Ángel Carmona: Singing; electric bass
José Manuel Ramos "Oruco": Hand-clapping and beat; percussion
Pablo Martín Jones: Drums, percussion, electronics
2016/97min/Spanish